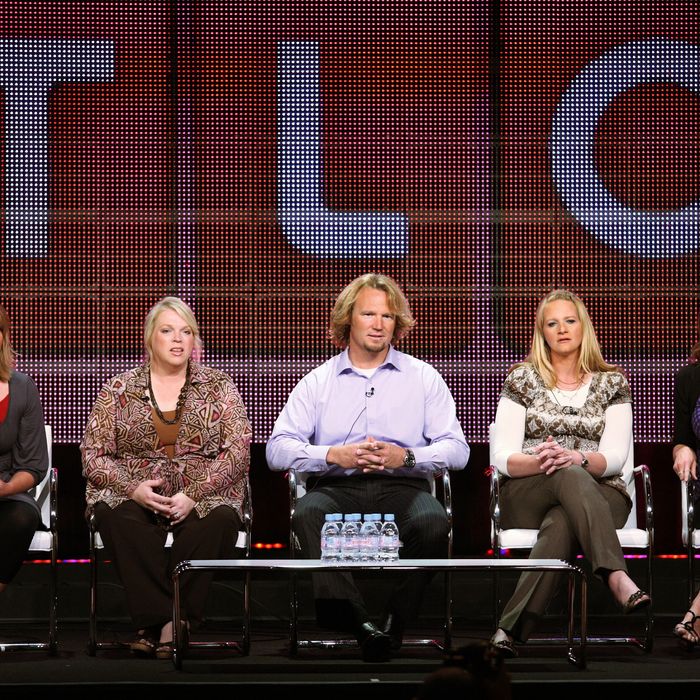 Photo: Frederick M. Brown/2010 Getty Images
Governor Gary Herbert announced his desire to defend an anti-polygamy law on Thursday after parts of it were officially struck down in a suit filed by the Sister Wives TV show family.
Kody Brown and his four wives — only one of whom is a legal spouse — filed a suit in 2011 against a Utah law that made it illegal to be married to one person and live with others you also call your spouses. A judge agreed with them on the grounds of religious freedom (they're Mormons) in December but only issued an official ruling this week.
Even though people aren't actually prosecuted under the existing law, the ruling didn't sit well with Herbert, a Republican, who said he plans to appeal the finding. "I think it's probably not good policy and good practice for families to have that kind of a situation, so that's my own provincial view of traditional marriage," he said.
It should be noted that the Mormon Church prohibits polygamy. However, nearly 40,000 fundamentalist Mormons still adhere to the practice. (Perhaps more surprising is that antiquated anti-cohabitation laws are apparently still on the books in three states: Florida, Michigan, and Mississippi.) And of course, plenty of non-Mormons cohabit with multiple partners as well. They just call it polyamory.