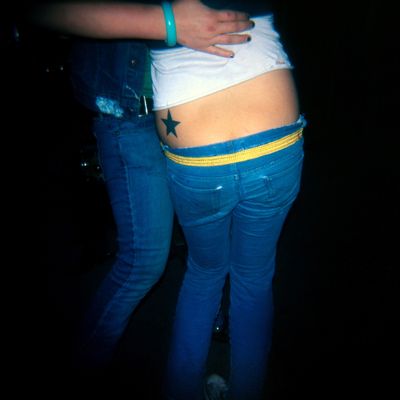 Photo: Konstantin Sergeyev
A middle-aged Williamsburg resident was so possessed by his hatred of the neighborhood's hipsters that he called the cops 400 times in two years, making up crimes in an attempt to chase them away. And then he got caught.
Some of accused hipster-hater Louis Segna's more imaginative reports involved explosions at the Bedford Avenue L stop, while others reported shots fired at popular bars. You know, the types of things where there should be other witnesses. Another call zeroed in on a knife-wielding bar patron.
Segna, who is unsurprisingly also a frequent visitor to the Williamsburg precinct's community council, got caught when Deputy Inspector Terence Hurson recognized his voice while reviewing one of the tapes:
Soon afterward, Mr. Segna acknowledged making the 911 calls. In a criminal complaint, the police said that two phones connected to Mr. Segna had been used more than 400 times over a two-year period to place 911 calls from Williamsburg, and that "a large number" of those calls "were subsequently marked unfounded."
And wouldn't you know it, a court agreed. The 53-year-old now faces up to seven years in prison for faking crimes in 911 calls, though his attorney argues Segna simply followed the NYPD's "if you see something, say something" message. To which a DA retorted: "The defendant didn't see anything, so he shouldn't have said anything." Eesh.