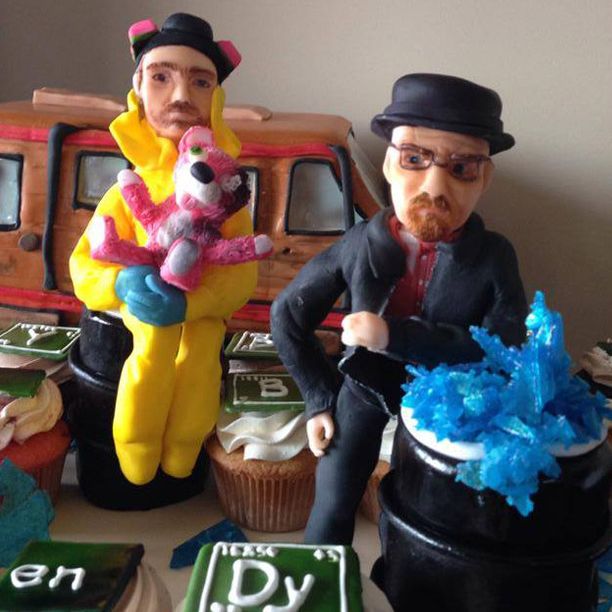 Photo: A Sugared Plum/Facebook
Notable billionaire Warren Buffett turns 84 tomorrow. Warren Buffett also happens to freakin' LOVE Breaking Bad. Billionaires get whatever they want for their birthday.
This cake and cupcake combo piece — complete with the one-eye pink teddy bear, the RV, the full Heisenberg, and the blue meth — comes courtesy of local Nebraska bakery A Sugared Plum. "So, I made a billionaire a meth cake, and he loved it:) best day ever!" the baker wrote on Facebook, along with a picture of Buffett looking happier than a 9-year-old at Chuck E. Cheese.
Buffett, who previously called Breaking Bad "the best written, best acted thing I've ever seen," also appeared as Walter White on his annual Christmas card:
"Have Yourself a Meth-y Little Christmas."
Happy early birthday, Mr. Buffett. Maybe stay away from the actual meth.