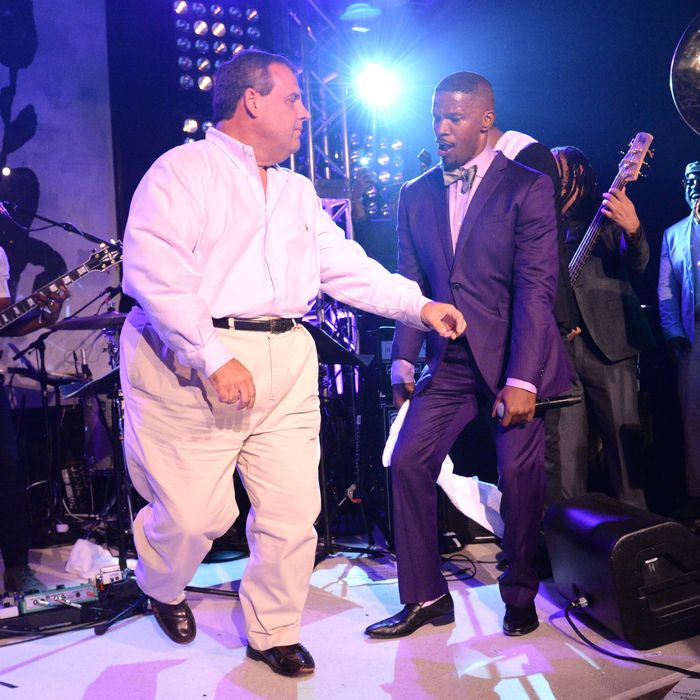 Photo: Kevin Mazur/WireImage
New Jersey governor Chris Christie dances like an angel. If you don't believe us, check out this video — obtained by "Page Six" — that shows Christie dancing onstage with Jamie Foxx at the Apollo in the Hamptons benefit on Saturday night.
Foxx reportedly called Christie onstage, declaring, "I know you've got a dance in you, Chris Christie."
And how right he was.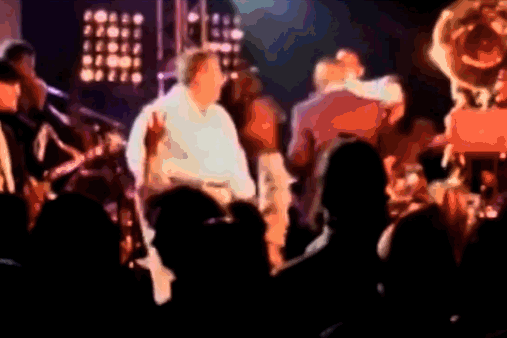 In the clip, Christie perfectly keeps with the beat, happily bouncing up and down and pumping his elbows in a moving ode to the chicken dance. If that whole maybe-running-for-president thing doesn't work out, perhaps he can reinvent himself as a world-renowned modern dancer.