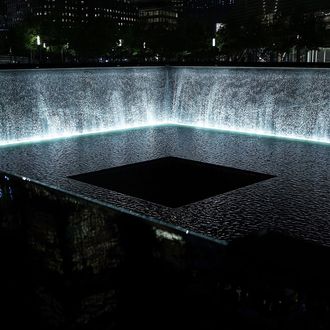 Photo: Spencer Platt/Getty Images
For the first time ever, the general public will be able to visit the actual 9/11 memorial plaza on the anniversary of the attacks. In past years, only those attending the commemoration ceremony were allowed to do so.
Although the site will be closed for a private daytime ceremony again, everyone else who can make it in will be able to visit between 6 p.m. and midnight on the 13th anniversary of the attacks. It will be the first time the general public can view the famed Tribute in Light — which projects from a nearby roof — at what memorial president Joe Daniels called a "meaningful vantage point."
The museum itself will be closed throughout the day.