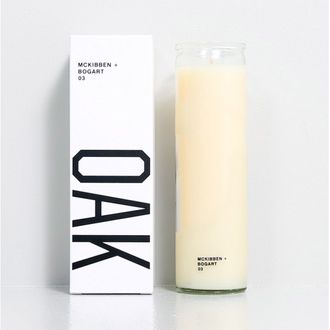 OAK's Bushwick candle, which will run you an entirely reasonable $81, will help you remember the Brooklyn neighborhood's ungentrified days of yore — you know, the days when OAK didn't exist.
What, exactly, does the candle smell like? It appears our guess of "urine, sweat, and fetid garbage baking in the humid summer air" was a little off:
The Bushwick candle is inspired by the Brooklyn neighborhood in the early 2000's: wood, oil, paint thinner, incense, booze, dust, ICR vs. Deth Killers of Bushwick, and artist lofts. Scent highlights include terpenic notes of drying oil paint on canvases blended with incense, dry cedarwood chips, and dark guaiac wood oil.
Eh, close enough.