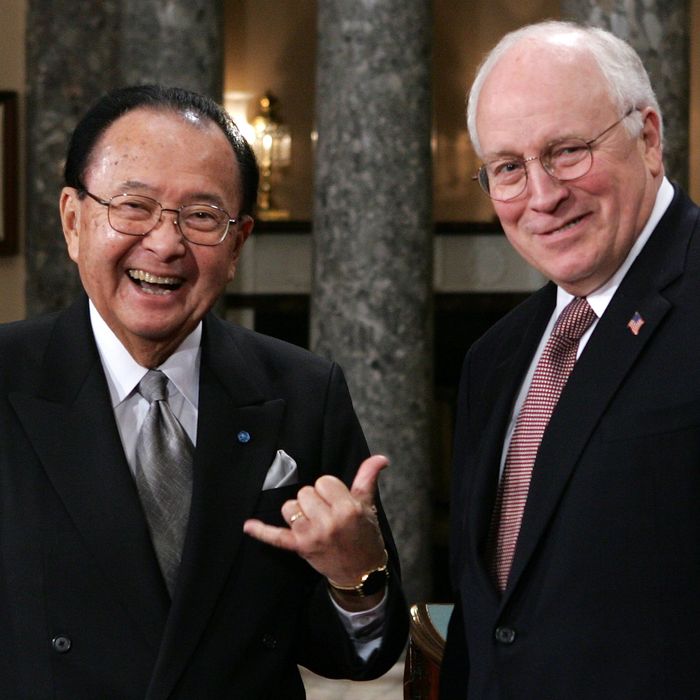 Photo: Alex Wong/Getty Images
Or rather, was — Hawaii's late, one-armed senator Daniel Inouye.
The dirty old man whom New York Senator Kirsten Gillibrand says groped her while telling her, "Don't lose too much weight now. I like my girls chubby!" was apparently none other than Gillibrand's fellow Democrat, the highest-ranking Asian official in the U.S. ever, an army veteran, and a recipient of the Presidential Medal of Freedom, "according to people with knowledge of the incident," the New York Times reports. He died in 2012 at age 88.
As a senator, Inouye consistently voted in favor of women's issues. But, as the Times notes, the senator did have a black mark on his record: 1992 allegations that he forced his stylist to sleep with him (she said at the time that she did not consider it rape because she did not fight back). The woman claimed to know of nine others harassed by Inouye who did not want to come forward with charges.
Gillibrand's office would not confirm or deny that Inouye uttered the comment.
Of course, it was just one of many sexist remarks the junior senator has faced about her weight. Now, what schmuck told her she's even pretty when she's fat?