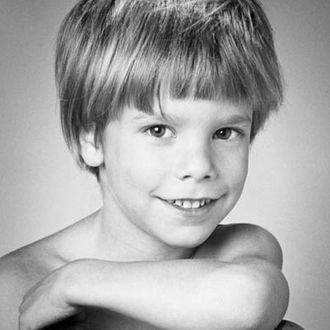 NYPD detectives say they were physically affectionate with alleged child-killer Pedro Hernandez because they were trying to be kind, but in court on Tuesday, the 54-year-old suspect's attorneys accused them of trying to coerce a confession out of a man with a low IQ and a history of mental illness. When Hernandez finally confessed to the 1979 murder of Etan Patz two years ago, the three detectives in the room put their arms around him as he sobbed. The video also shows NYPD Major Case Squad Detective Jose Morales rubbing Hernandez's back and head as he signed a form saying he understood his Miranda rights. "I'm a New York City detective, but I'm also a human being," Morales explained in court. "He was crying, so I was consoling him."
On May 23, 2012, the detectives picked Hernandez up at his New Jersey home, patted him down, and took away his wallet, keys, and cell phone. They began interrogating him at 8 a.m., but they didn't switch on a recorder and read him his rights until after he said something incriminating around 3 p.m. During that time, Hernandez asked to go home twice, and his lawyers argue that he believed he was under arrest and didn't understand his rights well enough to waive them.
In the transcript of Hernandez's confession, he starts by saying "I am here voluntarily," but he never says those words in the 25-minute videotape. Morales explained on Tuesday that he heard Hernandez say the phrase before the taped interview and decided to include it in the written statement. The detective also described the two times Hernandez asked to leave. Per the New York Times:
At one point, Mr. Hernandez announced that he wanted to leave, the detective said. "He told us, 'You know where to find me — you got me here against my will,' " the detective said.

A few minutes later, Detective Morales said, Mr. Hernandez once again expressed a desire to leave, saying: "I told you everything. You are trying to pin this missing kid on me. I want to go home."
The detective said he told Hernandez that he could "leave any time he wanted to," and "If he wanted to go home we would take him home." But he asked him to answer a few more questions, and Hernandez complied.
Morales can be heard saying "obviously" when another detective asked Hernandez if he wanted to waive his rights, which defense attorneys pointed to as evidence that the confession was coerced. Morales said he can't remember exactly what he was thinking at the time, but "I do recall I said 'obviously' because he was happy that he had gotten off his chest that he had killed Etan Patz."