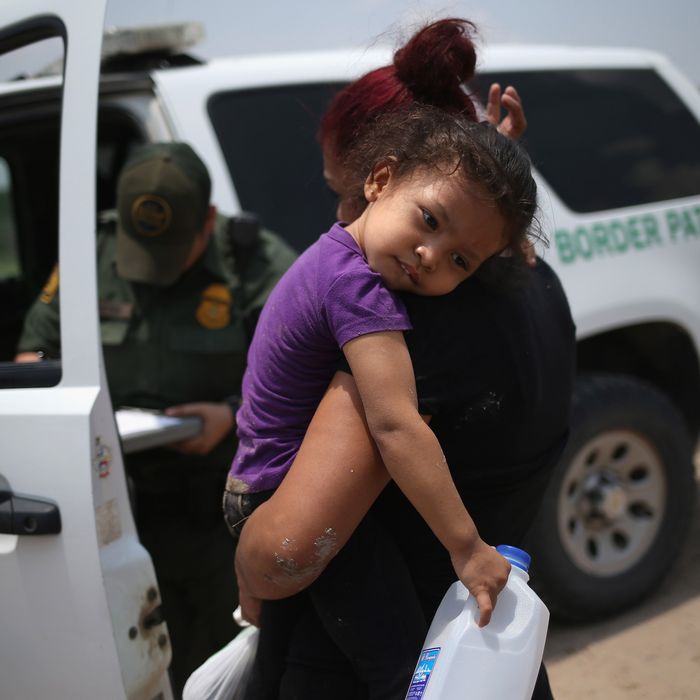 Photo: John Moore/Getty Images
Homeland Security Secretary Jeh Johnson has some good news on the immigration front, ahead of any congressional or executive measures to reform the system: The number of child migrants picked up at the border in August was the lowest in a year and a half. 
That's right, only — only?! — 3,141 desperate Central American children found their way to the U.S. last month, down from the 10,000 our borders saw each month in May and June. Over 132,000 undocumented immigrants total have entered the U.S. in the last year. "Though the worst is over for now," Johnson said in a statement.
Because they are minors, the children are entitled to have their case heard by an immigration-court judge, who then determines whether they have any legal basis to stay in the country. The surplus of unaccompanied child migrants has created a backlog in asylum courts: About 400,000 cases are currently awaiting a court date. 
According to Johnson, the Obama administration needs $1.2 billion to deal with the immigration crisis, though Congress didn't approve a previous request for funding before it adjourned for its annual August recess.