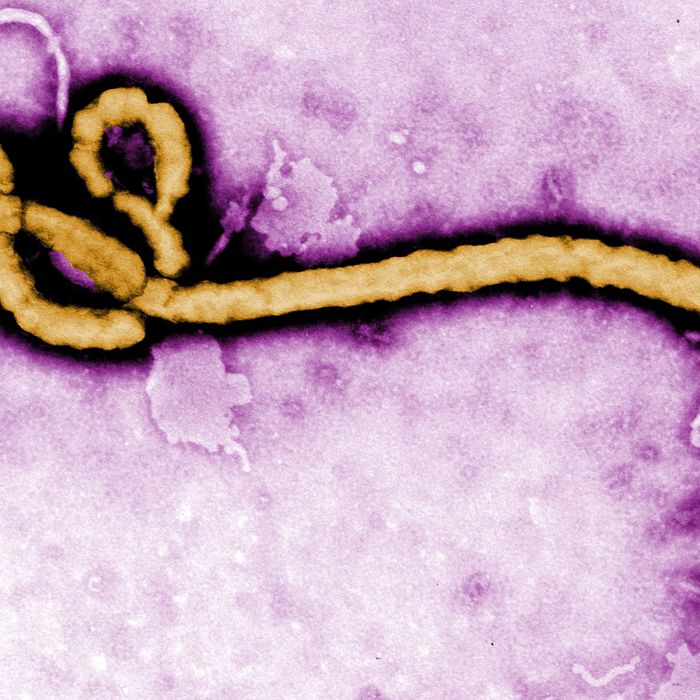 The Center for Disease Control and Prevention has confirmed a patient in Dallas has the Ebola virus, Reuters reports, the first confirmed case in the U.S. Texas Health Presbyterian Hospital said earlier that the individual had been placed in "strict isolation" for testing based on symptoms and recent travel. Ebola has ravaged West Africa over the last few months, killing more than 3,000 people in what is thought to be the worst outbreak of the disease ever.
According to a CDC spokesperson, the patient returned to the U.S. on September 20 after traveling to Liberia. The individual's symptons began on September 24, and the patient was hospitalized on September 28. There are no other suspected cases in Texas at the moment, although those who came into contact with the patient will be monitored.
"The bottom line here is that I have no doubt that we will control this case of Ebola so that it does not spread widely in this country," said the spokesperson. "There is no doubt in my mind that we will stop it here."
While Ebola has previously been considered rare, there have been more cases this year than in all previous outbreaks since 1976 combined. A recent report by the World Health Organization estimated that the virus could infect 20,000 people by November, with the CDC warning that the epidemic could spread to 1.4 million people by January, if it's not contained. There is no cure.
In the U.S., however, it's probably not yet time to panic and hit the bunker. "This is not Africa," said Dallas County Health and Human Services director Zachary Thompson earlier on Tuesday. "We have a great public health infrastructure to deal with this type of disease."
This post has been updated throughout.