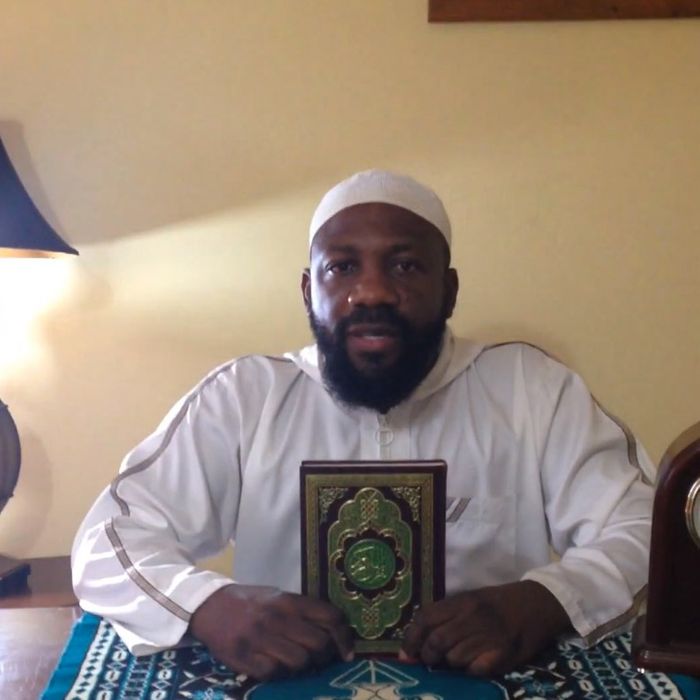 In the latest example of ISIS's tactics alienating even ardent supporters, British Imam Abdullah el-Faisal, known as a radical cleric who has been an outspoken supporter of the terrorist group, has condemned the fighters' threats to behead British aid worker Alan Henning. (Henning's life was threatened at the end of a video showing the execution of David Haines, another British hostage.)
In a video posted to YouTube, Faisal addressed the Islamic State militants directly, telling them that Henning is a "sympathizer to Muslims" and that killing him would be un-Islamic. "Killing him has no blessing, it will backfire on the Islamic State in a very bad way, the damage will not be able to be repaired," he said in a short recording that's a far cry from ISIS's glossy productions.
Faisal has been vocal about his support for ISIS's other tactics. (Previously, an ISIS Sharia court cleared Henning of charges that he was a Western spy.) He referred to women kidnapped or raped during the conflict as "the spoils of war" and is thought to be instrumental in the radicalization of two of the U.K.'s homegrown terrorists: 7/7 bomber Germaine Lindsay and shoe bomber Richard Reid. The Jamaican preacher also spent time in prison for inciting murder and hate speech.
Just weeks ago, he spoke out in support of ISIS in Jamaica. "Instead of embracing the Islamic State, supporting the Islamic State and doing everything humanly possible for the success of the state … all [Muslims] do is slander the mujahideen," he said.
Now Faisal represents the latest example in the "ISIS is too extreme for the extremists" narrative. Even groups similar in ideology have condemned its bloody executions, worrying that such broadcasts would alienate potential supporters.
Faisal's plea for Henning's life comes after the hostage's wife released her own statement addressing ISIS leaders. In it, she begged militants to "abide by the decisions of their own justice system."