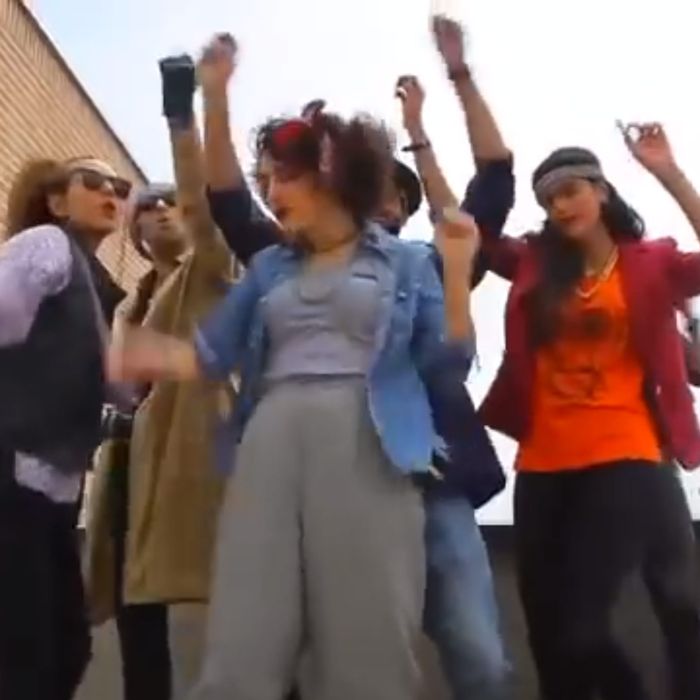 The six young people behind a viral, Tehran-made version of Pharrell Williams's good-vibes music video are expected to be officially sentenced on Saturday. The crime? Humanizing the people of Iran to the ill-informed West Dancing in public, mixing genders, and showing women with uncovered hair. One dancer told the New York Times that court officials even said the video was pornographic.
According to preliminary reports, the dancers each received a six-month sentence and a punishment of 91 lashes for vulgarity and illicit relations. (Corporal punishments are commonly handed out in Iran alongside prison terms.) One of the women, who also uploaded the video online, got a year-long sentence, plus lashes.
But it's not all bad news: The sentences are suspended, meaning that the youngsters may get no punishment at all, as long as they don't run afoul of the law again during their three-year probationary period. That's one way to stifle dissent while seeming generous.