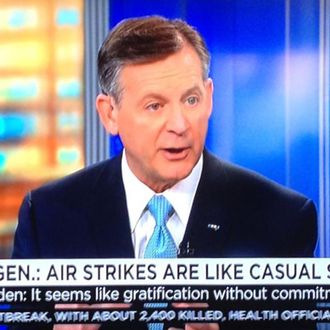 Edward Snowden BFF and former NSA head Michael Hayden has some opinions about President Obama going after ISIS in Syria using air strikes. And not just opinions, but METAPHORS.
"The reliance on air power has all of the attraction of casual sex," Hayden told U.S. News and World Report. "So … it's really fun until the guy becomes a stage-5 clinger? "It seems to offer gratification but with very little commitment." Oh.
I guess he's right: Unlike ground troops, drones don't spend the night.