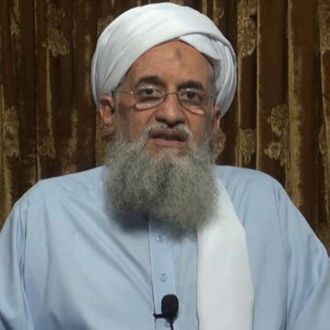 The new kid on the block gets all the attention. So it is in terrorism, too, with the rise of the barbaric militant group ISIS and its beheading video as the Al Qaeda brand fades, having been systematically dismantled since September 11.
Time, then, for a rebrand! In what sounds disturbingly like a business announcement, the New York Times reports this morning, "Al Qaeda Announces New Branch on Indian Subcontinent."
Al Qaeda has released a video announcing the establishment of a new branch on the Indian subcontinent, saying it is meant to revive jihadist activity in a region "which was once part of the land of Muslims, until the infidel enemy occupied it and fragmented it and split it."

In the 55-minute video, which was posted on jihadist forums, Al Qaeda's leader, Ayman al-Zawahri, addresses listeners in parts of the region with large Muslim populations, assuring Muslims "in Burma, Bangladesh, Assam, Gujarat, Ahmedabad and Kashmir that your brothers" in the militant organization "did not forget you and that they are doing what they can to rescue you."
First of all, that's too long of a video in the age of social media. ISIS has that advantage over the old guys.
While the message does not directly address ISIS, which had an ugly split with al Qaeda last year, Zawahri says "discord is a curse and torment, and disgrace for the believers and glory for the disbelievers." Consider that a subliminal shot.
"Al-Zawahiri is establishing an antithesis to ISIS and its ideology, a message to mujahideen unify together, not kill Muslims and kill each other, and, keep the focus of the attacks on Western powers," one analyst told the Times. "In other words, maintain the original al Qaeda goals."
But in this case, the enemy of our enemy is still our enemy.