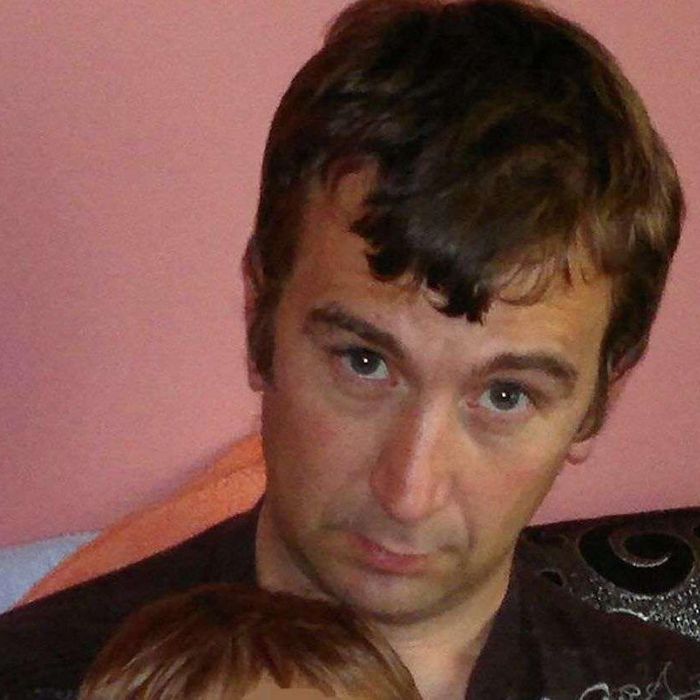 ISIS has beheaded 44-year-old British aid worker David Cawthorne Haines, according to the SITE Intelligence Group, which first reported the deaths of American journalists James Foley and Steven Sotloff. In what has become a depressingly familiar routine, ISIS has posted gruesome footage of the execution to social media. The video, which appears to feature the terrorist known as "Jihadi John," also includes a threat to kill another British hostage, Alan Henning, as well as messages to U.K. Prime Minister David Cameron.
Similar to the previous videos of beheading American journalists James Wright Foley and Steven Joel Sotloff, the latest shows the victims decrying his government's actions against the Islamic State and holding its leadership responsible for his death. Haines said to UK Prime Minister David Cameron: "You entered voluntarily into a coalition with the United States against the Islamic State, just as your predecessor Tony Blair did, following a trend amongst our British prime ministers who can't find the courage to say no to the Americans".

The executioner, who sounds to be the same man who appeared in the videos with Foley and Sotloff, told Cameron and the British government that their alliance with the U.S. will only "accelerate your destruction" and will drag the British people into "another bloody and unwinnable war."
The British government says it is "working urgently" to verify the recording's authenticity. Meanwhile, Cameron tweeted a reaction:
Later, Cameron called Haines "a British hero" whose "selflessness, his decency, his burning desire to help others has cost him his life." 
Haines was kidnapped in Syria in March 2013, but his identity was kept secret until he appeared in the video of Sotloff's almost identical execution. At the time of his abduction, he was employed by a Paris-based NGO called the Agency for Technical Cooperation and Development. He and an Italian colleague, Federico Motka, were scouting locations for a new refugee camp when, according to a Syrian translator who was accompanying them, "Two very fast cars came up behind – one overtook and the other stayed behind. They shouted at us to get out of the car in formal Arabic. They were wearing black masks and were so professional. They knew that two of us were Syrians and they knew who else was in the car. One of them put a gun to my head and threatened me not to tell anyone what I had seen. They put [Haines and Motka] in the boot of their car and shot out the tyres [sic] of our car."
Prior to his arrival in Syria, Haines had worked with refugees and other people in need in Libya, South Sudan, and the Balkans. Born in northern England and raised mostly in Scotland, he served 12 years in the Royal Air Force before making the move to humanitarian work. He spent the last few years living in Croatia with his wife, Dragana, and their 4-year-old daughter. He also had a 17-year-old daughter from a previous marriage. 
"He's everything to us. He's our life. He's a fantastic man and father," said Dragana in an interview with The Telegraph last week. "Nobody can understand how we are feeling. My daughter keeps asking about him every day. She hasn't seen her father for a year and a half. She has gone through so much. She sees me crying all the time."
On Friday, Haines's family released a statement to ISIS: "We are the family of David Haines. We have sent messages to you to which we have not received a reply. We are asking those holding David to make contact with us."
After news of Haines's death broke, his brother, Mike, remembered him as "a good brother, there when I needed him and absent when I didn't." He continued, "In the right mood, the life and soul of the party and on other times the most stubborn irritating pain in the ass. He would probably say the same about me … David was most alive and enthusiastic in his humanitarian roles. His joy and anticipation for the work he went to do in Syria is for myself and [my] family the most important element of this whole sad affair. He was and is loved by all his family and will be missed terribly." 
This post has been updated throughout.