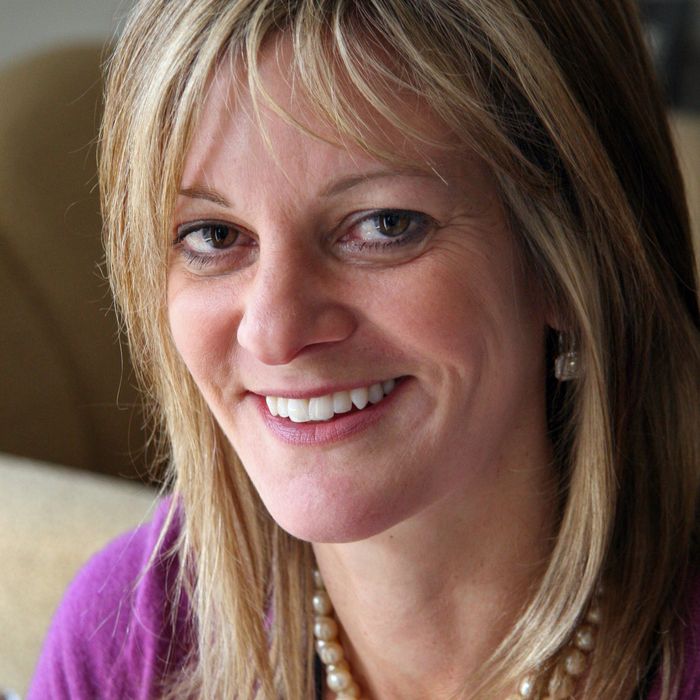 Katharine Weymouth.
Photo: James M. Thresher/The Washington Post
A year after Amazon billionaire Jeff Bezos announced that he would buy the Washington Post from the Graham family, who'd owned the paper for 80 years, for $250 million in cash, the last of the print dynasty's leadership positions is being filled with outside blood. Katharine Weymouth, granddaughter of the Post's longtime matriarch Katharine Graham, will be replaced as publisher and CEO by Fred Ryan, former chief of staff to a post-presidency Ronald Reagan and — in a sign of the times — the founding CEO and president of Post-killing insurgent Politico. The word Politico does not appear in the Post's official announcement. 
Weymouth worked at the family business for 17 years, including 7 as publisher, and presided over the hiring of executive editor Marcus Brauchli, who brought in seven Pulitzers, as well as the lobbying scandal over proposed private "salons" for influential rich people. "This is just the beginning of a wonderful new chapter for The Post," Weymouth said in a statement.
When the paper was sold last year, Brauchli told Intelligencer, "What Don Graham did in deciding to seek out a new owner for the Washington Post was a truly brave and unselfish act. For somebody to inherit an institution like the Post, which truly was his family's very public legacy, and then make the decision that it could be better placed in other hands, was magnanimous and wise."
Said Bezos in a statement, "I am so grateful to Katharine for agreeing to stay on as Publisher this past year. She has successfully led many new initiatives and assured that the first ownership change of this great institution in eighty years has been done smoothly and without skipping a beat."
"You don't shrink your way to success," added Ryan, Weymouth's replacement, in his remarks. "The Post is on the move. There's no question about that."
In the Post's own news version of events, Bezos, who owns the paper, "declined to comment through a spokesman."