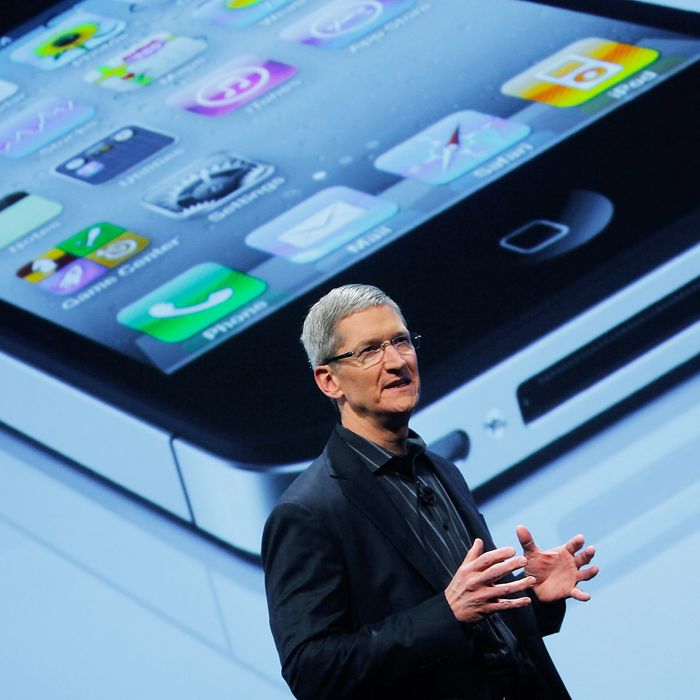 This guy will be playing. What about you?
Photo: Chris Hondros/Getty Images
Apple's new iPhone/iWatch/iWhatever announcement begins at 10 a.m. Pacific Time today. If past Apple product launches are any indication, today's rollout will take three or four hours, include appearances by CEO Tim Cook, senior vice president of marketing Phil Schiller, senior vice president of good hair Craig Federighi, and perhaps a celebrity cameo or two.
We'll be live-blogging the event, but in case interactive participation is more your speed, feel free to pass the time by playing our new board game: Apple Keynote Bingo.
The rules of AKB are: watch the official Apple live-stream and fill in each box as the words inside are mentioned. If you're the first person to tweet "Bingo!" at @NYMag with a completed row of five, you win an iPhone 6 (origami replica), a visit to Tim Cook's house (BYO ski mask, crowbar, bail bondsman), and the secret to eternal life.
Get playing, folks!