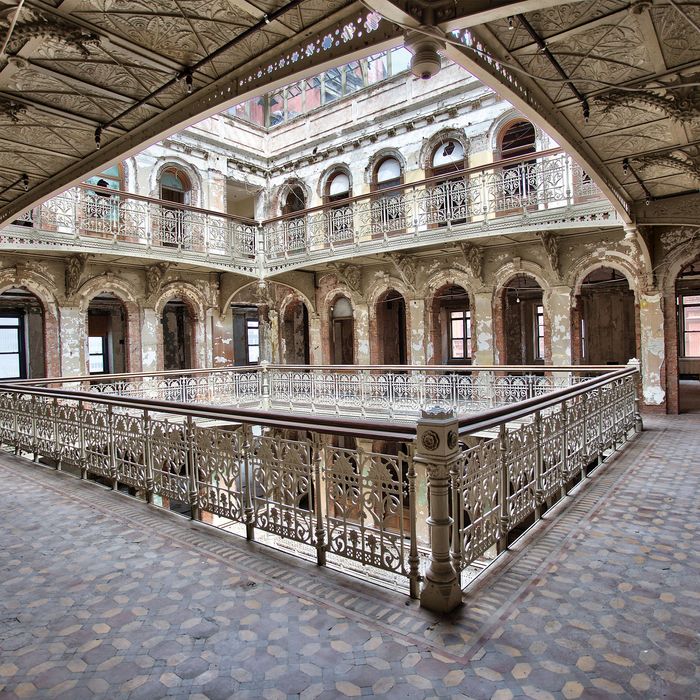 When 5 Beekman Street (then known as Temple Court) was built in the 19th century, its ten stories of terra-cotta and brick qualified the building as a skyscraper. Because of, in all likelihood, a change in the fire code, its original, stunning atrium was walled off in the 1940s in an accidental act of preservation. The building's trajectory parallels the story of downtown New York's history: It flourished first as a legal and publishing hub and later held an assortment of small businesses as larger corporations headed to midtown. In the post–9/11, depths-of-economic-meltdown aughts, it lay empty. But the neighborhood is changing, thanks to the debut of the Freedom Tower and the opening of Santiago Calatrava's winged megatransportation hub in 2015. And construction has begun on the Beekman, an apartment-hotel conversion set to open next year, that will build a condo tower next to 5 Beekman and preserve the atrium and its eight floors of ­balustrades.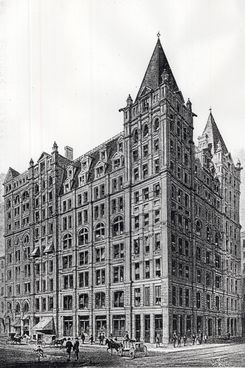 1881: Theatrical Opening
Construction begins on the site, which once held a theater that premiered Shakespeare's Hamlet for an American audience. Early tenants include the National Rifle Association.
1893: Fire
Parts of the building are swallowed by a blaze that began in a typewriting office.
1911: Suicide
A 19-year-old waiter jumps from the ninth floor after he was fired from the building's cafeteria.
1940s–50s: Small Businesses
Tenants include a marine-insurance broker, the War Resistors League, and the Citizens' Union.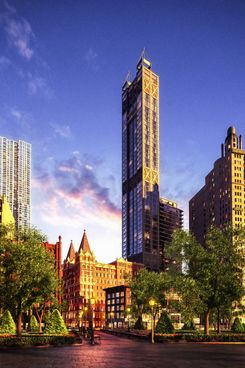 1998: Landmark Status
The city awards the designation to the building.
2001: Emptied
The last tenant, architect Joseph Pell Lombardi, vacates the premises; the building is closed.
2008: Recession Casualty
Developers Joseph Chetrit and Charles Dayan purchase 5 Beekman, only to end up in litigation against each other just as the economy crashes.
2010: Sudden Attention
The building becomes a magnet for urban explorers and photographers. Iman shoots a Harper's Bazaar fashion spread here.
2012: Yeezus
Kanye West attends a Great Gatsby–esque Maison Martin Margiela for H&M launch party held here in October.
2013: Under Construction
Workers begin restoration, a year after GFI Development buys the property and an adjacent lot for $86 million.
2014: On the Market
Apartments are selling for $1.225 million. Tom Colicchio and Keith McNally will reportedly open restaurants here.
Video: Take a tour of the under-construction 5 Beekman. 
*This article appears in the September 8, 2014 issue of New York Magazine.