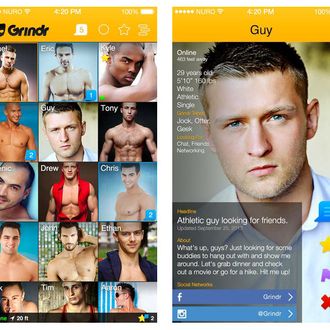 A 52-year-old New Jersey man is suing the gay dating app Grindr for hooking him up with a 13-year-old boy after he was arrested for aggravated assault of a minor. William Saponaro Jr., a man who is apparently completely incapable of determining the ages of fellow humans, argues Grindr should properly vet its users to ensure they're actually 18 and complying with the app's terms of service.
Saponaro says when he met with a 24-year-old Grindr user and the 13-year-old boy, he never asked how old the boy was because he "reasonably believed [the minor] was 18 years or older" since the app doesn't allow minors to use it. Grindr, of course, argues it can't possibly be responsible for users lying about their age.
Next up: I sue OKCupid for all of the terminally underemployed creeps it matched me with in college.