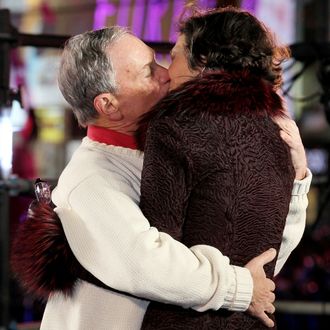 "Get me back to the office."
Photo: Steve Mack/FilmMagic
Wry as ever, Michael Bloomberg is back to quipping in public, thank God. Speaking this morning at the Bloomberg Markets Most Influential Summit, because he only participates in things that have his name in them these days, the bored ex-mayor said he's taking over his eponymous company again because "the alternative, in my case, is staying home and talking to Diana about feelings."
"If that doesn't get you back to work, I don't know what would!" he added. (Women, am I right? plays perfectly at something called the Most Influential Summit.)
But seriously, folks, "Successful people are driven. From the moment you get up … you want to be over-scheduled and rushing from one thing to another," said Bloomberg, explaining how he and his friends got so awesome and rich.
"Just remember," he half-joked, "happiness can never buy money."
While money can buy a third term, it apparently won't get you a woman without emotional needs. Yet.