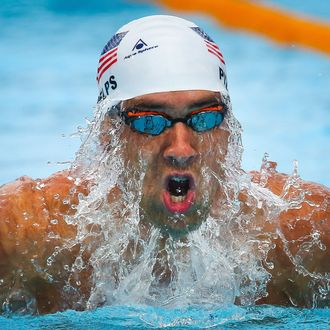 Photo: Patrick Hamilton/AFP/Getty Images
Olympic swimmer Michael Phelps was reportedly busted for a DUI early Monday morning in Maryland, according to TMZ. Phelps — who was previously booked for a DUI back in 2004 — was pulled over for going 84 in a 45 MPH zone.
When police stopped him, they noticed he appeared intoxicated, and his blood alcohol content was reportedly twice the legal limit. Dude's rich — has he never heard of Uber?