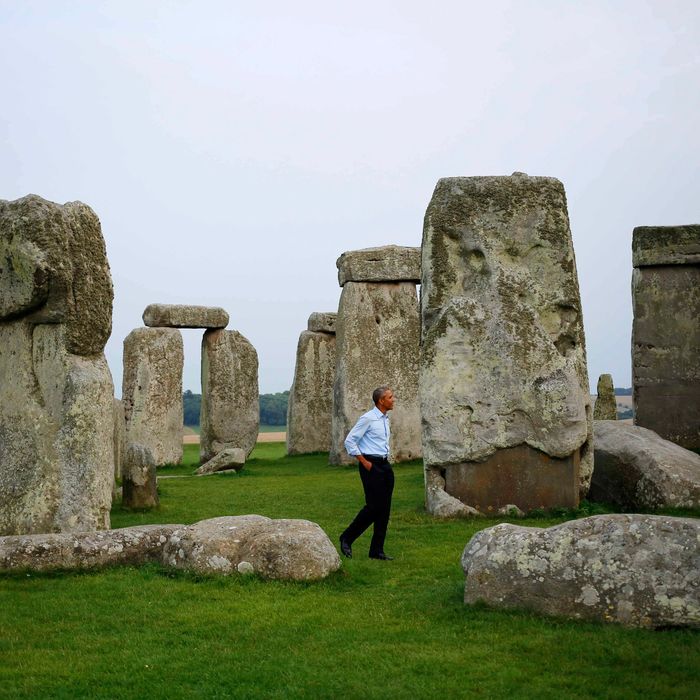 Photo: Charles Dharapak/AP/Corbis
President Barack Obama, fresh off solving (?) international crises at the NATO summit in Wales, took the opportunity to check another item off his bucket list by taking a quick trip to Stonehenge.
By the looks of it, he really enjoyed his visit to the world wonder, which was recently shown to have originally been a full circle after all.