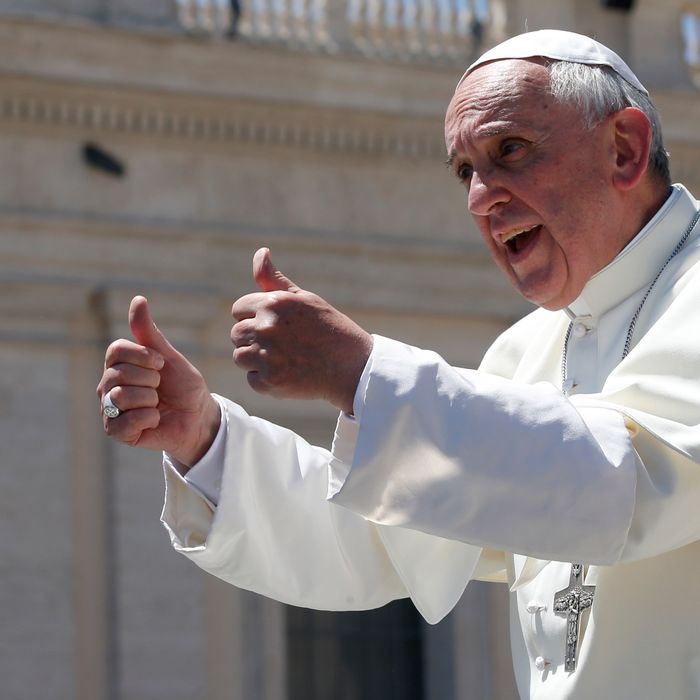 Photo: Tony Gentile/Reuters/Corbis
If you've always yearned to feel a little closer to Pope Francis, now might be your best shot: The popular pope's skullcap is up for grabs on eBay, with just five days of bidding left. Though it was only put up Wednesday evening, the current bid for the item is already 92,000 euros — about $120,000.
The item's condition, you ask? "Worn by Pope Francis."
The papal head covering found its way online after an Italian comedy show host stopped Francis during an appearance at St. Peter's Square and offered him a brand-new garment in exchange for the one on his head. According to reports, the pontiff carefully examined the offering before agreeing to the trade.
And lest this keepsake seem not worth the money, it's worth noting that the show host plans to donate proceeds from the sale to a charity fighting child mortality in the Democratic Republic of the Congo. The pope is a simple man, but he'd probably approve.