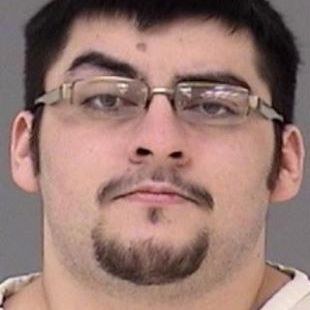 Ladies and gentlemen, meet your newest candidate for the world's worst person. In November 2012, 21-year-old Michael John Morlan of Montana was charged with raping a 12-year-old girl repeatedly over the course of two years. Before being sentenced to 15 years in jail, he was out on bail in September 2013 when he contacted the same girl over Skype and tried to convince her to kill herself while he watched.
According to a statement from the unnamed girl, Morlan urged her to slit her wrists and take a lethal dose of anti-depressants while he watched "so that he could make sure she was doing it right." From the Billings Gazette:
The alleged victim reported to law enforcement that when she started crying, Morlan told her to stop wasting air and get it over with.

Court records, quoting the alleged victim, detail a back-and-forth conversation between the two in which Morlan repeatedly told her to kill herself and pressured her to continue as she cut herself and took prescription anti-depressants.
After she took the anti-depressants, she got scared and disconnected the call before seeking help from her parents. She survived, and now Morlan is being charged with aiding or soliciting suicide, intimidation, and tampering with witnesses or informants. Hopefully they won't let him out on bail this time.