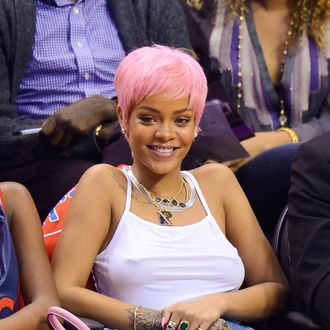 Photo: Noel Vasquez/GC Images
Rihanna had some choice words this morning for CBS after it announced her song "Run This Town" would be the new NFL season's anthem shortly before canceling her performance of it.
After news emerged last week that Rihanna would open the game, some pointed out that a domestic-violence victim performing at a Baltimore Ravens game when the team is in the headlines for its own domestic-abuse scandal was a little bit … unfortunate. But Rihanna isn't mincing any words:
And that's why she's the original bad bitch.