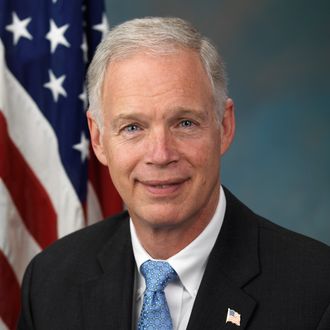 Republican Wisconsin Senator Ron Johnson is not buying fellow Senator Kirsten Gillibrand's recent claim that she was subject to sexual harassment and fat-shaming within the hallowed halls of the Senate. He's not buying it at all.
On the NewsmaxTV show The Steve Malzberg Show, Johnson addressed Gillibrand's remarks, saying that if she actually had been harassed, she should be able to name names. He simply cannot just take her word for it.
"If you're going to throw out accusations, my guess is you'd probably ought to name names," Johnson said in the clip, picked up by BuzzFeed. "If you're going to throw out those kinds of accusations, you ought to give people a chance to explain themselves."
He also assured Malzberg that he's "never seen that kind of behavior in the United States Senate," adding, "it was not me."
We want to believe you, Senator Johnson, but we can't just take your word for it.
The clip starts in the video below around the 7:40 mark.