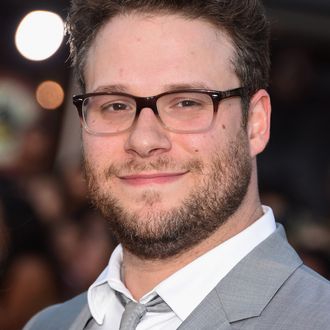 Photo: Jason Merritt/Getty Images
Seth Rogen, the famous actor who reminds you a creepy amount of the guy you dated in college who sold weed and had a pet iguana, is not happy with Citi Bike. Not happy at all.
According to the back-and-forth, it appears Citi Bike mistakenly suspended Rogen's account, prompting him to publicly shame them on Twitter.
Now we know the fastest way to get a response from Citi Bike customer service is to scream FUCK YOU at them on Twitter (or to be a celebrity).