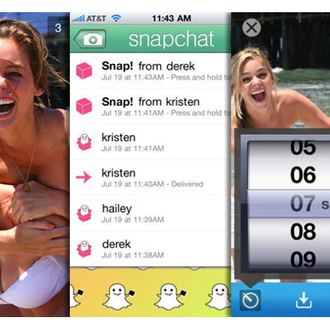 Sarah and Elizabeth Turner say they were students at Stanford in 2011 when Snapchat CEO Evan Spiegel convinced them to pose for photos he could use as marketing materials for the app, then called Picaboo. Now, three years later, the women claim they're forever branded as "Snapchat sluts."
According to TMZ, the Turner sisters are suing Snapchat for an unspecified amount, claiming that their photo appears when you Google "Snapchat sluts" and that their reputations have been ruined because of this. They also say that one of the photos Spiegel took of them playing on the beach has been Photoshopped to make it look like Elizabeth is yanking at Sarah's bikini top.
It's the rule of start-up lawsuits: Once one is settled, another one must immediately crop up in its place.