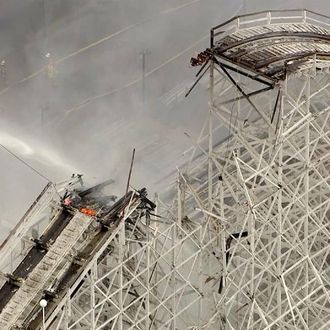 The wooden Collosus, built at the Six Flags Magic Mountain in Valencia, California, is a lot like your mom in that it was popular in the '70s and may have already seen its last ride.
According to NBC 4, a portion of the coaster collapsed after catching fire. No injuries were reported.
If Magic Mountain is so magic, why didn't they make their rides fireproof?