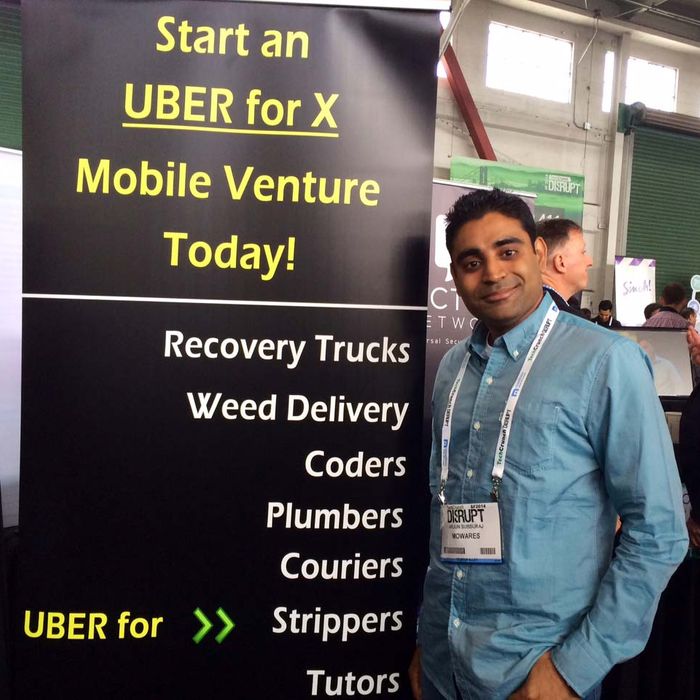 Mowares co-founder Arjun Subburaj at his TechCrunch Disrupt booth
Photo: Kevin Roose
A running joke in Silicon Valley is that if you want your start-up to succeed, just call it the "Uber of ___." There is an Uber for everything — plumbers, weed delivery, bodyguards. And today, at the TechCrunch Disrupt conference, I saw the teleological end of the on-demand economy: an Uber for other Ubers.
Mowares, as the Uber-for-Ubers is called, is a company that designs apps for companies that want to make their own "Uber for X" companies. Its co-founder, Arjun Subburaj, bills Mowares as a "turnkey Uber for X solutions" company. I asked Subburaj if there aren't already enough Uber for X companies in the world. He said he imagines that "many more" will exist in the future, owing to the demand for instant gratification and push-button services.
One client in Amsterdam, he added, had just used Moware's back-end technology to power his new start-up: an Uber for prostitutes.