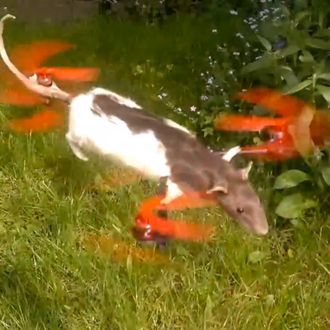 New York City is crawling with disgusting rats, and the only way we're ever going to get rid of them all is if we take the advice of 13-year-old Pepeijn Bruins and create a fleet of helicopters out of rat corpses. 
The Dutch teen decided the best way to memorialize his beloved pet rat Ratjetoe was to turn it into a helicopter. He tapped the inventor Bart Jansen, responsible for creating the 2012 internet sensation catcopter, to build the flying rodent.
Please share this post with Mayor de Blasio ASAP. Think about it: The ratcopters could be used to safely patrol the streets and even defeat enemies abroad. Wow, how am I not president yet?