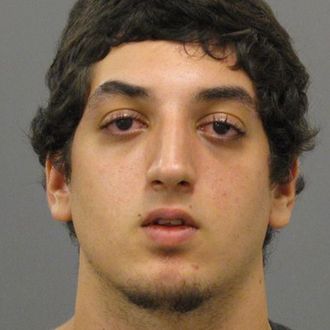 Photo: Saugus Police Dept
The mother of a 16-year-old Massachusetts girl says her daughter's brutal rape was recorded and posted to the photo- and video-sharing app Snapchat.
Three teens allegedly drugged and attacked the unnamed victim behind an elementary school in Saugus, Massachusetts, on September 3. She was found after someone recognized her as the victim in a Snapchat video.
"She had fingerprints, at least two hands held down by her throat. Her breasts were bruised, her whole body was ripped, shredded, broken toes," her mom told NBC Boston.
It's unclear exactly how the video was shared via Snapchat, which lets users share up to ten seconds of video before it disappears. Chances are the attack appeared as a Snapchat Story, allowing anyone who was friends with the person who recorded and posted it to view it.
A 17-year-old-boy and an 18-year-old girl have both been arrested in connection to the crime, but authorities are still searching for 19-year-old Rashad Deihim, a third suspect.