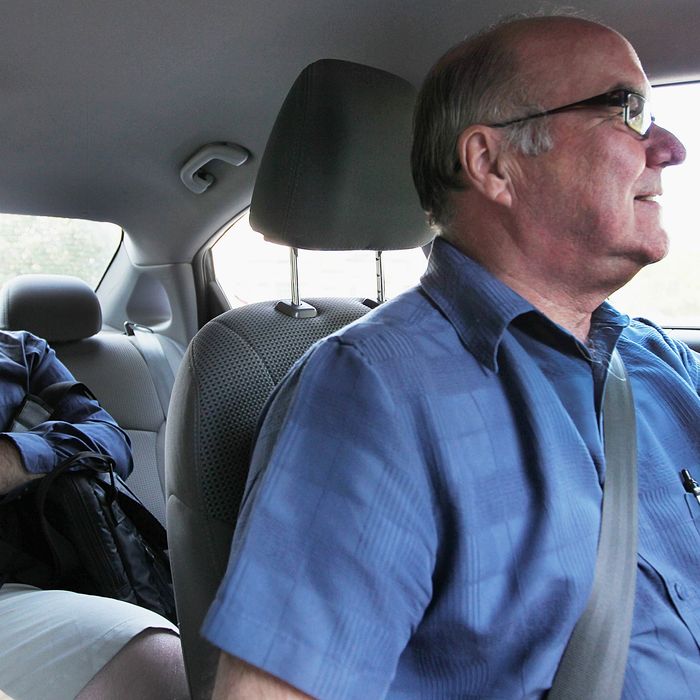 Nicht allowed!
Photo: Wendy Maeda/The Boston Globe via Getty Images
Uber ist verboten — in Germany, at least.
A Frankfurt court ruled today that the car-hailing app is temporarily banned across Germany following a lawsuit from the nation's taxi industry that accused Uber's drivers of operating without the necessary permits. Uber is appealing the decision, but for now it can be fined up to $328,000 for continuing to operate Uber Pop, the German version of UberX, anywhere within the country.
In a statement celebrating the victory, Dieter Schlenker, the chairman of Germany taxi organization Taxi Deutschland, called Uber a "neoliberal" "locust" with funding from Goldman Sachs and Google that "wraps itself up to look like a start-up and sells itself as the saviour of the new economy."

Uber, of course, is no stranger to regulatory fights with its competitors in the traditional taxi market. And if history is any indication, Uber will likely rally customers to its side, taxi authorities will be made to look corrupt and protectionist, and German courts will eventually find a halfway measure that allows Uber to operate if drivers attain the proper licenses. But, as Quartz's Tim Fernholz points out, the German public tends to be less forgiving of brash, young upstarts than American audiences, so the battle may be more protracted.

Uber might want to get David Plouffe a copy of Rosetta Stone, stat.