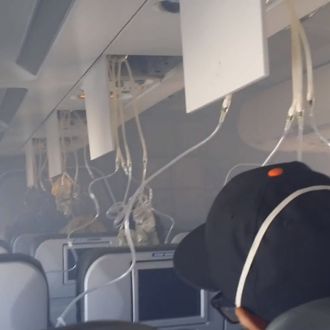 We've got to hand it to the passengers of JetBlue flight 1416, flying from Long Beach, California, to Austin, Texas. When their flight blew an engine shortly after taking off and smoke filled the cabin, they managed to stay remarkably chill, even when the captain came on to say they'd have to make an emergency landing.
The flight managed to land safely back at Long Beach Airport, and passengers used the inflatable slides to deplane.
Even with a bottle full of Xanax on hand I feel comfortable saying I would've reacted much, much differently.