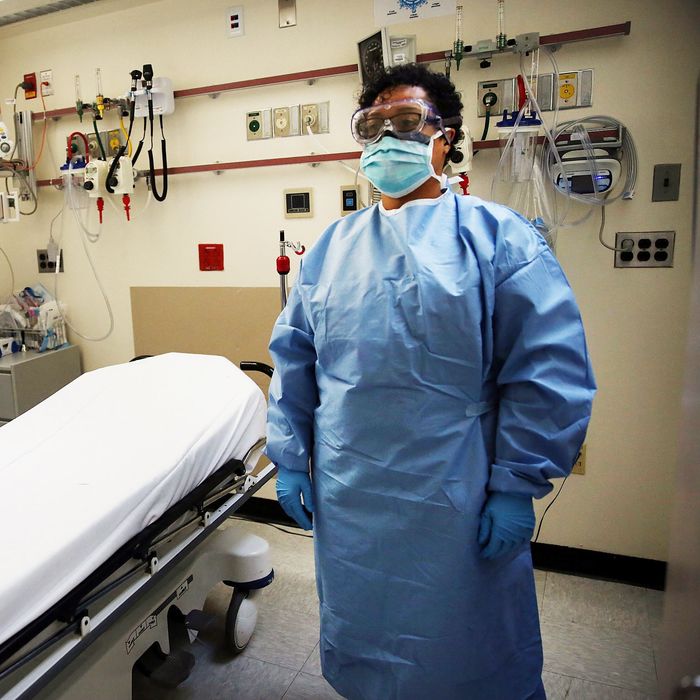 Photo: Spencer Platt/Getty Images
The New York Daily News reported Monday that two city residents were hospitalized with symptoms similar to those of the Ebola virus, but those claims were quickly dismissed. 
The paper cited anonymous sources saying that the New Yorkers had recently returned from Africa and were in isolation at Bellevue Hospital. They would have been the first two Ebola cases diagnosed in New York. However, a Bellevue spokesperson told the paper that the hospital had no suspected Ebola patients, while another initially would not say whether they had been cleared of the virus or simply transferred to another facility.
The spokesman, Ian Michaels, later confirmed that the patients in question were found not to have the disease.
A previous suspected Ebola case in New York also turned out to be a false alarm. 
This post has been updated throughout.