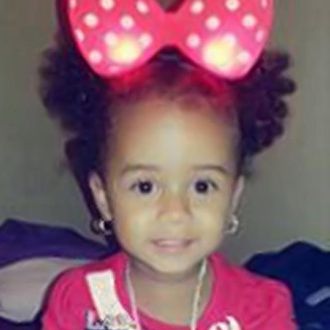 A 3-year-old girl was beaten to death and her 5-year-old brother was injured late on Saturday in a Bushwick homeless-shelter apartment. On Sunday 20-year-old Kelsey Smith, who recently married the children's mother, was charged with felony assault and acting in a manner injurious to a child less than 17 years old. According to the New York Times, investigators believe Smith was watching Jeida and Andrew Torres while their mother was at work, and began hitting the 3-year-old because she soiled her pants. When police responded to a 911 call, Jeida was unconscious and unresponsive, with bruises all over her body, and Smith was nowhere to be found.
Jeida was rushed to the hospital in cardiac arrest and pronounced dead there. Andrew, who was bruised but alert, was hospitalized in stable condition. Later on Saturday, officers found Smith at his aunt's home in Queens, where he had tried to slit his wrists in an apparent suicide attempt. The charges against him may be elevated to murder after the city medical examiner reports on the cause of death.
Smith has been arrested 14 times, including an assault charge in August, but there had been no calls about domestic violence from the apartment. His uncle Mark Almodovar claimed Smith called 911 and called his mother crying before he fled the home. "When I heard about it I was shocked. The kid, he's not that type of person. They said he was a monster – he's not a monster!" Almodovar told the Daily News, referring to the paper's Sunday headline.
In an interview with 1010 WINS, Almodovar claimed Smith killed Jeida accidentally while trying to discipline her. "He back slapped her with the back of his hand, caught her in the ribs. She got lungs collapsed — one of her lungs collapsed," he said, adding that he crushed her chest while trying to perform CPR. "Sometimes kids don't listen to their parents and you have to discipline them. But the way he disciplined them he was very wrong," Almodovar said.