The bad news is this week was the worst. The good news is it's almost over. Here, some truly good things that happened this week to kick off your spooky Halloweekend.
1. Ruth Baby Ginsburg. Need we say more?
2. Frozen, hockey edition. Players from the Boston Bruins hockey team dressed up as characters from the wildly popular Frozen movie before visiting sick children at the Boston Children's Hospital.
3. Baby giraffe. A mama giraffe at the Buffalo Zoo gave birth to an adorable baby giraffe, then bestowed upon him tons of kisses.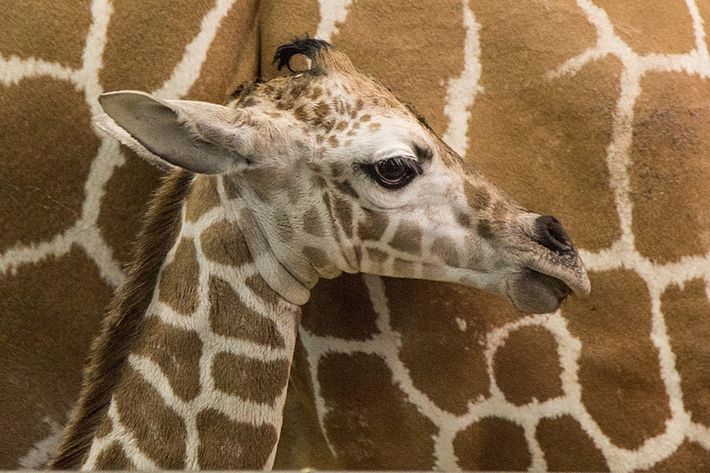 4. Selfless sergeant. An off-duty California Highway Patrol officer stumbled upon deposit bags filled with cash totaling $120,000. Instead of taking the cash and riding off into the sunset to start a new life, the unnamed officer tracked down the owner and returned the money to them.
5. Parent Trap redux. Two long-lost siblings who were separated at birth and given up for adoption to separate families finally met each other for the first time this week after 47 years. 
6. Hugs. Lots of hugs.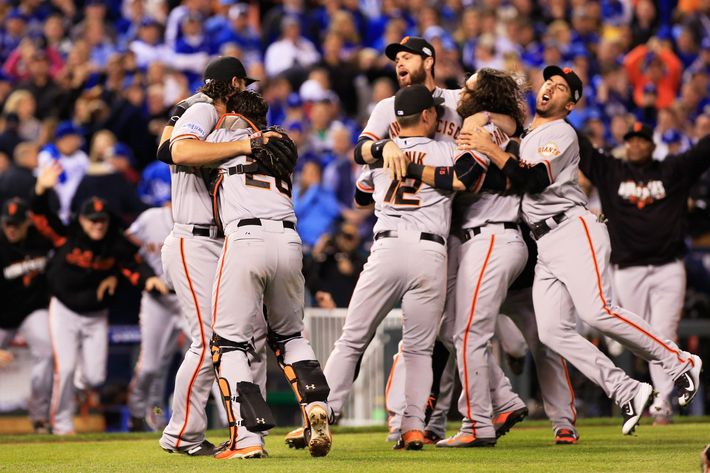 7. Nicki Minaj released a new song. And it slays (if you ignore the Chris Brown part).
8. Ira Glass dog. The winner of Fort Greene's Halloween dog costume contest was a dog dressed as Ira Glass, and it was perfect.
Now go forth — enjoy your weekend, your spirits buoyed (until you see your first Halloween reveler puking on the subway platform).