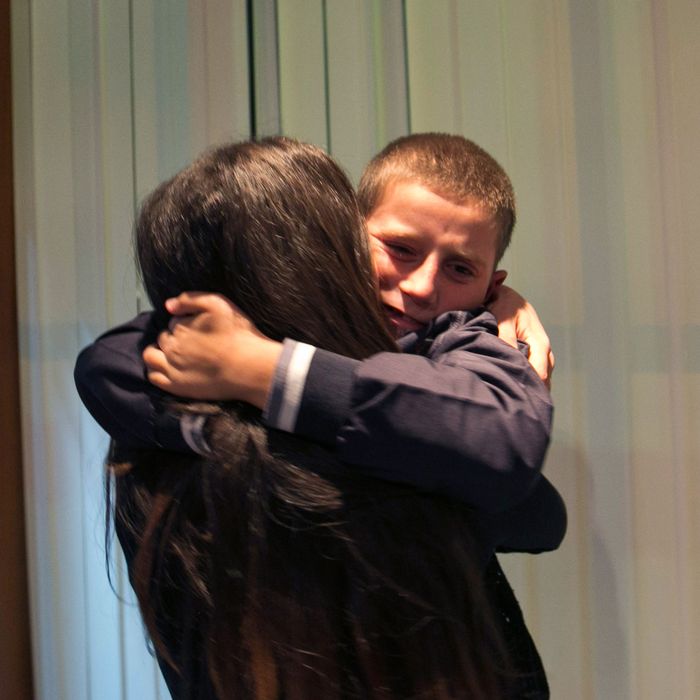 A Kosovar woman's dream came true Wednesday when the country's special forces rescued her 8-year-old son, who had been taken to Syria by his radicalized father.
The little boy, Erion Zena, was brought back in a "complicated and dangerous" mission, according to the country's prime minister. He had spent almost five months in Syria after being kidnapped by his father, Arben, in June. (Hundreds of Kosovans are thought to be fighting in Iraq and Syria.)
"It feels like a dream," said Pranvera Zena, the boy's mother, who had appealed to the public for help finding her son. "It feels as if I am waking up and I fear he's still not there."
How exactly did Kosovo, a tiny, only sort of recognized state, get a child back from ISIS terrorists? Unclear, and they're not saying. But it does make you wonder why better-funded intelligence agencies have so much trouble tracking militants.