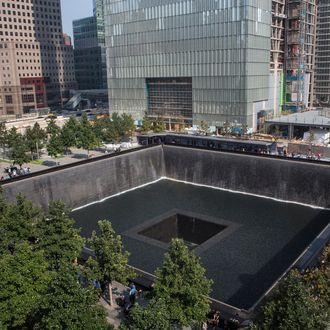 Photo: Andrew Burton/Getty Images
Those who worked in the World Trade Center or lived in the surrounding areas on September 11, 2001, have until midnight tonight to file compensation requests under the James L. Zadroga 9/11 Health and Compensation Act. The guidelines for the September 11th Victims Compensation fund have specific deadlines for various illness believed to be related to the attacks. Tuesday's deadline applies to filing a claim related to a cancer diagnosis that happened before October 12, 2012, if it falls in one of 67 approved categories.
A separate deadline last October applied to specified illnesses diagnosed before October 3, 2011.
Under the act, those diagnosed with 9/11-related illnesses are eligible for financial compensation. The act itself is named after an NYPD officer who died of respiratory illness after participating in 9/11 rescue operations. Payouts range from $250,000 to $2 million.