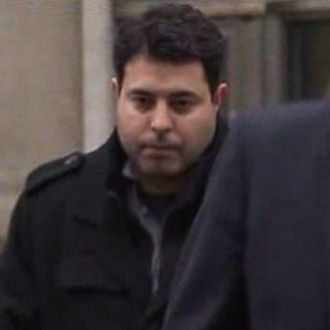 Back in February 2013, NYPD Sergeant Alberto Randazzo was charged with use of a child in a sexual performance, promoting sexual performance by a child, and possessing a sexual performance by a child. Then, a year later, while he was out on bail for those charges, he was caught downloading 30 clips of child pornography to his computer. This guy is a complete monster, huh?
Now the Daily News reports that cops have located and charged the Colorado woman Randazzo was originally accused of plotting with over Skype to molest her then-1-year-old child. Keira Norton, unable to come up with the $100,000 bail, is being held at Rikers.
According to the News:
The videos show Norton carrying out verbal instructions from Randazzo to perform sex acts on the baby, NYPD Internal Affairs Bureau Sgt. Christopher Sharpe states in the complaint.
If convicted, the duo could spend at least 15 years in prison, which, frankly, doesn't seem like enough.