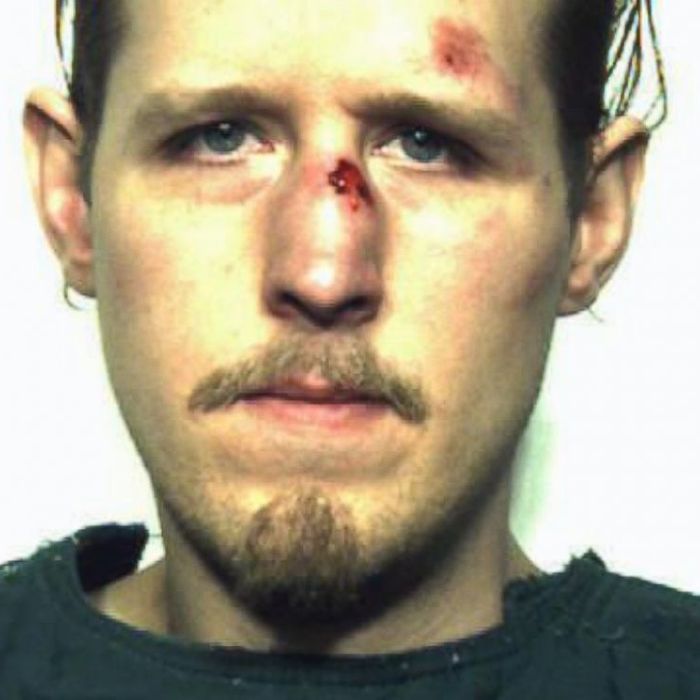 Fugitive survivalist and accused cop killer Eric Frein was finally captured last night in the Pocono Mountains after 48 days evading law enforcement in the woods and, ultimately, an abandoned airplane hangar. Friday morning, he appeared at a local courthouse in Milford, where he was welcomed by locals: "You're lucky we didn't get you during hunting season," one woman reportedly yelled amid the boos.
Others shouted "coward" and "scumbag," according to ABC News, as the "subdued" 31-year-old was marched in, bearing a few facial wounds, for his arraignment.
Frein was charged with first-degree murder, killing a law-enforcement officer, attempted murder of a law-enforcement officer, and possession of a weapon of mass destruction for his alleged ambush attack on two state troopers in September. "Got a shot around 11 p.m. and took it. He dropped," Frein wrote of the attack in a journal later found in the woods during the seven-week pursuit.
"Now he will face justice," said Pennsylvania Governor Tom Corbett.