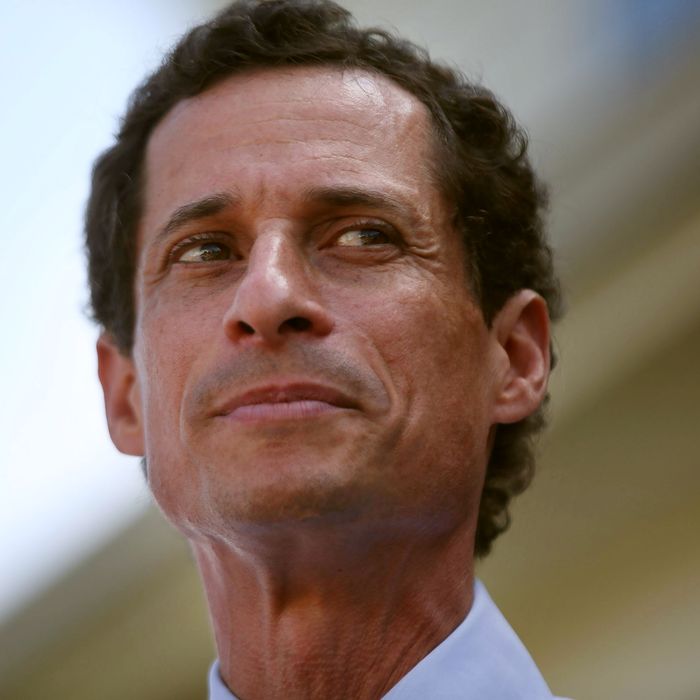 Photo: Spencer Platt/Getty Images
Earlier this week, disgraced stay-at-home-dad Anthony Weiner did yet another humanizing interview, but refused to say whether or not he was still messaging random hotties online. He is at least still following them on Twitter. 
As spotted by the eagle-eyed bloggers over at Gawker, Weiner had "favorited" a single tweet as of this morning, from a woman who goes the name Joslyn Stevens, or Sugarfuzz. Twitter, as most users know, makes one's "favorites" public in a separate column easily accessible by anyone. Here's Weiner's (before he deleted it):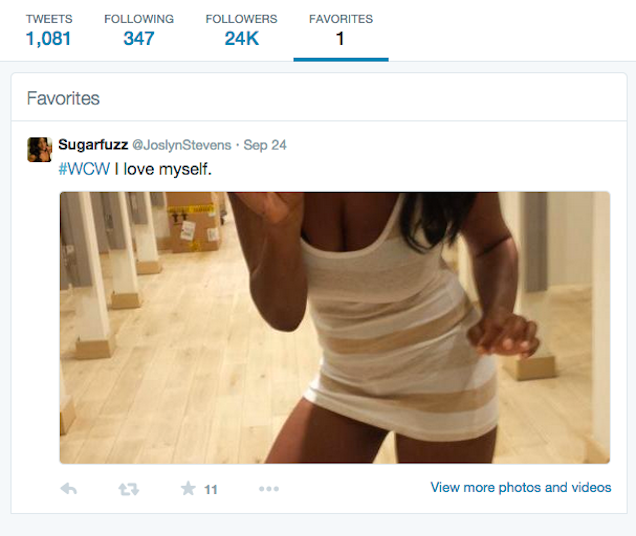 And here's Sugarfuzz's full tweet, in which she is her own #WCW, or Woman Crush Wednesday:
Sugarfuzz's Twitter bio reads "Filling in for your wife since 2001. Indulge your sexual fantasies by having an affair." Her website expands on that idea: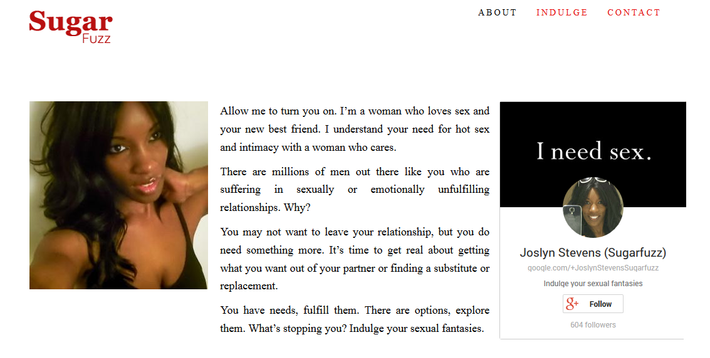 ("Get 5 top Reasons Men Cheat along with my weekly NEWSLETTER," she advertises.)
As we all know, Weiner has cratered his political career not once but twice, not with actual, flesh-and-flesh infidelity, but with the appearance of it online. He also knows his Twitter favorites are public. How do we know he knows? Because he did the exact same thing back in June.
At the time, Weiner claimed he "accidentally hit the star thingy" 27 times on various tweets about sexting or that showed scantily clad young women. "There were a bunch of favorites there that I either didn't recognize or mean to favorite," he said in a statement that mirrored his original "I was hacked" defense. "I'm not clear on how they got marked in the first place but I assume I hit the little star thing accidentally as I scrolled through stuff."
The only explanation now is that he likes the attention.
Update: Asked if she had received any private messages from Weiner, Sugarfuzz told Intelligencer, "No, I honestly have not."