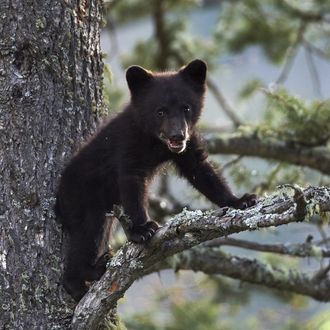 Not this one.
Photo: Stephen Harrington/Getty Images
Today in heartbreaking baby animal news, the body of a three-foot-long black bear cub was found under a bush at West 69th Street and West Drive, the Central Park Conservancy said. The animal had lacerations to its side, although a cause of death has not yet been determined. The animal was not from the nearby Central Park Zoo, as no bears were reported missing, according to the Wildlife Conservation Society.
Police have reportedly established a crime scene, because what kind of psycho would kill a bear cub and dump it in public?
"I work in this zone and we've never found a bear cub," a conservancy volunteer told The Wall Street Journal. "They do find rats, occasionally a cat, but a bear cub, no." And may they never find one again.