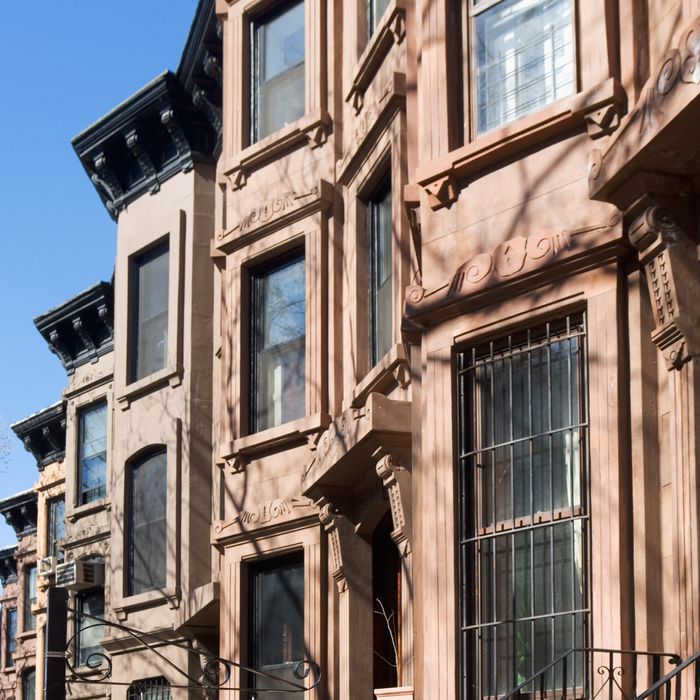 Photo: Fotog/Tetra Images/Corbis
It may be the most basic economic principle in the books — low supply, high demand — but it's having its way in Brooklyn's real-estate market. Though the number of sales practically plateaued at 2,077 transactions, according to third-quarter reports released today by Douglas Elliman, the median price for the borough now sits at a new record — $587,515 — above pre-financial-meltdown levels from 2007, a feat even Manhattan has yet to accomplish.
Those looking to buy in Brooklyn will have to shorten their timeline, too: It now takes about 92 days for a property to sell in the borough compared to 143 this time last year.
New developments still dominate the conversation — the median price for those properties is up 9 percent to $832,000, per the Corcoran Group, and the average price per square foot is up to a six-year high of $960. Corcoran's Frank Percesepe says there simply aren't enough places to satiate buyers hungry for them. "We've had such an incredibly low inventory, and so [what] did come to the market was snapped up right away," he says.
Still, no matter how much buzz new condos get, the borough's brownstones and limestones, which have long fueled nesting fantasies of space-constrained New Yorkers, still hold their allure, with the median price for a one- to three-family up by 7.5 percent from last year. Elliman's Yuval Greenblatt says "townhouses have performed extraordinary well" — so well in fact that in some cases they've been able to persuade buyers to pay what some would consider Manhattan prices.
Take 305 Degraw Street, a 6,000-square-foot gut-renovated Cobble Hill conversion, which just closed for $7 million last week — a record for the neighborhood. Corcoran's numbers peg the median price for a single-family in Cobble Hill and surrounding areas at $2.45 million.
For anyone still searching, we recommend Queens, where the number of sales actually dipped 19.4 percent from this time last year (less competition — score!). But despite the slowdown in sales, the median sales price actually rose 6.2 percent to $395,000. Compared to Manhattan's numbers, though, it's at least a figure regular buyers can wrap their minds around.