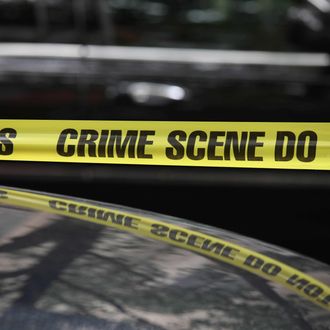 Photo: Rob Kim/Getty Images
Less than a week after 3-year-old Jeida Torres was beaten to death by her stepfather in a Bushwick homeless shelter, another child met a similarly awful end in Queens. On Friday, 35-year-old Latoya Curry was arrested and charged with second-degree murder and assault in the death of her daughter, 4-year-old Linayjah Meraldo, at the Briarwood Family Residence. 
The New York Daily News reports that Curry called the police to the shelter on Thursday afternoon. By the time EMS workers got there, Linayjah was dead. Curry initially claimed she found the girl "limp" on the floor after keeping her home from school because of a stomachache. She also tried to blame bruising on her daughter's face on a recent fight with a 5-year-old sibling and, later, a fall. But when an autopsy revealed that Linayjah had died from blunt force trauma, her mother was forced to explain what had actually happened.
According to NBC New York, Curry confessed to hitting Linayjah in the face and stomach and throwing her against a wall on Wednesday night because she was angry that the girl had spilled lotion on the floor. "Prosecutors say the girl cried and said her stomach hurt but then fell asleep. In the morning, the girl awoke with a slight fever and later took a morning nap, but she didn't wake up," NBC reports. Linayjah also had "internal injuries including multiple recent and healed rib fractures, a torn small intestine, internal bleeding and extensive bruising." 
Curry faces up to 25 years in prison. She has four other children, though their whereabouts are currently unknown. The family had reportedly been living at Briarwood for about a year.