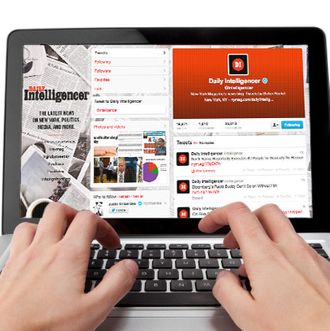 Welcome back to the New York Magazine Competition. On alternate Mondays, we lay out a challenge and offer a sample responses. Enter in the comments section, or on Twitter with the hashtag we've provided, and the editors will select a winner. Criteria are highly subjective, but heavily retweeted and favorited posts will have an advantage. The prize is a year's subscription to New York in print or a two-year subscription to the iPad edition (winner's choice). Full rules are here.
COMPETITION NO. 32: FALL-TV HAIKU. Please produce a five-seven-five poem about this season's television. For example:
Transparent's Maura
develops unarrested
toward brilliance. Hey now.

Selfie: Sounded fresh
in May, when it was greenlit.
By autumn? #dated.
Enter in the comments thread on nymag.com, or on Twitter with the hashtag #fallTVhaiku, by October 15.
RESULTS OF COMPETITION NO. 31: IF EVERY COMPANY WERE APPLE, in which you were asked to imagine other products and services sold on the Cupertino model.
HONORABLE MENTION TO:
TUPPERWARE: All containers play merry little tunes instead of burping.
—jhartarl
U.S. AIR FORCE: Hummingbird drone perches on target's shoulder to follow every move; kills and gladdens victim in one fell swoop.
—rbison
MASTERCARD: Cardholder's agreement v. 10.3 now 253 pages.
—hoipolloi
TROJAN: Sleek new compact design. Choice of two sizes. Faster processor.  
—@thecitizeNY  
PARAMOUNT PICTURES: Every few years, reshoots and redistributes The Godfather with major plot changes.
—Periclescrystal
OIL OF OLAY: Now with location services to help you find your youth.
—tit4tat

COKE CLASSIC: This changes everything. Again.
—KattsDogma

BIG BROTHER: Watch and see why Big Brother 16 won't be like Big Brother 1.
—clippityclop

THE NEW YORK TIMES: Now three inches wider and longer, further pissing off loyal readers.
—rmtmiller

BABELAND: Its vibrators run out of battery power just when you need it most!
—jackip

VICTORIA'S SECRET: New models are taller and thinner than ever!
—gianna13

THE CIA: Requires the deletion of a large percentage of current regime for installation of new puppet regime.
—fizbadger

AND THE WINNER IS:
TOYOTA: When you need a new battery for the Prius, you have to return the car to Japan.
—BobKopac