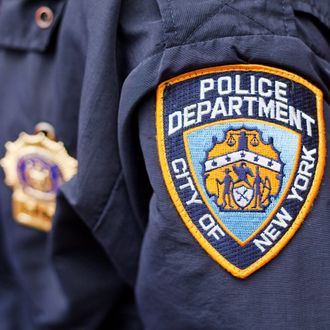 A man went after a group of NYPD officers with a hatchet in Queens this afternoon in what the department called a "completely unprovoked attack." One officer was struck in the head and another in the arm before police chased down and opened fire on the suspect. He died at the scene, the Daily News reports, while a 29-year-old female bystander was hit in the back by a stray bullet, in a chaotic mess on the Jamaica Avenue shopping strip.
Some of the madness was, of course, captured on Instagram:
There aren't many worse ways to spend a rainy Thursday.