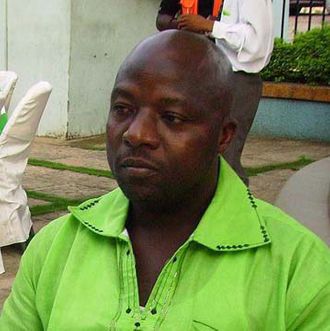 The first (and, so far, only) person to be diagnosed with Ebola in the United States, Thomas Eric Duncan, has taken a turn for the worse. On Saturday, Dallas's Texas Health Presbyterian Hospital, where Duncan is being treated, downgraded his condition from "serious" to "critical" without explanation. And, on Sunday, CDC chief Dr. Thomas R. Frieden said Duncan is now "fighting for his life."
Despite his concern about Duncan, Frieden told CNN's Candy Crowley that he didn't anticipate an outbreak of Ebola in Dallas. After explaining that the CDC was carefully monitoring the 50 or so people who had come into contact with him for signs of illness, Frieden said, "That's how you stop it in its tracks. That's why we're confident we won't see a large number of cases from this." So far, no one has shown any symptoms. Meanwhile, Duncan's girlfriend, her 13-year-old son, and two twentysomething nephews — who are likely considered to run the highest risk of catching Ebola — have been moved from the apartment they were sharing with Duncan to an undisclosed location.
At a Sunday news conference, Frieden also said his agency was searching Texas for a "low-risk individual" who may have had contact with Duncan. From NBC News:
He said authorities were "working to locate the individual and get him to a comfortable, compassionate place where we can monitor him and care for his every need for the full incubation period. He noted that the "person has not committed a crime." The individual was last monitored on Saturday, Frieden said, then went "missing."
(Update: They found him.)
Meanwhile, Liberia has vowed to prosecute Duncan, a Liberian national, because the government believes he lied when he filled out a questionnaire at the Monrovia airport about whether he'd had contact with someone with Ebola. Duncan traveled to the U.S. with the intention of marrying his girlfriend, and he reportedly helped escort a pregnant, Ebola-infected woman to a cab before he left.