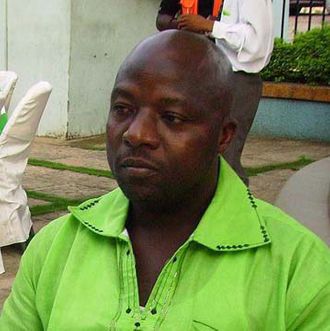 Thomas Eric Duncan, the first Ebola patient diagnosed in the United States, remains in critical condition and is not responsive, but a family friend passed on some heartbreaking comments the 42-year-old Liberian man made before his condition worsened over the weekend. Saymendy Lloyd told the Washington Post that Duncan apologized to his fiancée, Louise Troh, when he was first diagnosed and said that if he knew he was carrying the disease, he would have "preferred to stay in Liberia and died than bring this to you." Lloyd said he also told her, "I'm so sorry all of this is happening … I would not put the love of my life in danger."
Family members, including Duncan's mother and 19-year-old son with Troh, were able to see him on Monday via a laptop camera in his hospital room at Texas Health Presbyterian Hospital. "She has not seen him for 12 years, and the first time she saw him was through a monitor," said Lloyd. "She was very, very emotional. She told him to be strong, that she is praying for him, that she loves him and God is able to do all things." Duncan's son hasn't seen his father since his parents separated in an Ivory Coast refugee camp when he was 3.
Duncan's condition has improved slightly, though he's still fighting for his life. He's been receiving the experiemental drug brincidofovir since Saturday, and family members said doctors told them his temperature and blood pressure are back to normal. However, he has serious infections in his lungs and kidneys and is still on a ventilator and kidney dialysis machine, according to Reuters.
The next week is critical for Duncan and the 48 people he had contact with in Dallas. So far none of them has displayed signs of infection, but symptoms usually appear within eight to ten days of exposure — or the middle of this week, for those who encountered Duncan.