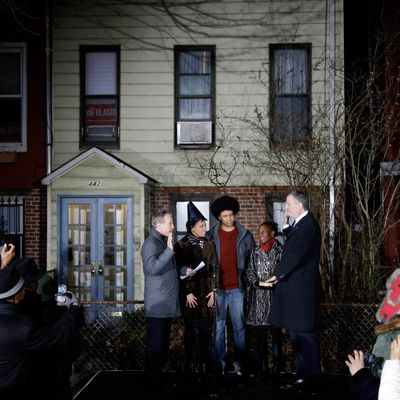 De Blasio was sworn in at the home, so it's historic.
Photo: Seth Wenig-Pool/Getty Images
With the de Blasios adjusting to Upper East Side life at Gracie Mansion, the family's three-story Brooklyn townhouse is on the rental market starting today. Billed as "An Oasis in Park Slope," the "charming, country-style private house" has three bedrooms (convertible to four!) and boasts "newly refinished oak floors and a brick hearth with a hand painted tile hearthstone," according to the listing. The worst part: just one bathroom, located on the third floor, a complaint the mayor has made himself (Gracie has five).
For the size and location, the place is a steal at $4,975 per month, not to mention its proximity to greatness — a family would likely get at least three degrees cuter simply by soaking in the de Blasio vibes. There is, obviously, a room that looks like this: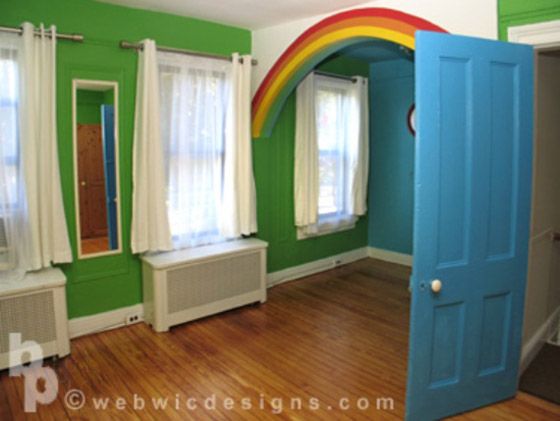 And an "edible herb garden" ("rosemary, thyme, sage!"). Here's the full list of specs, courtesy Tricia Webster of Brooklyn Properties: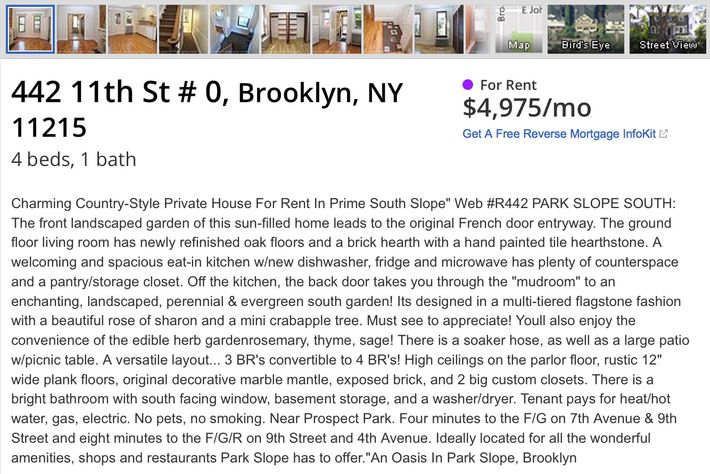 The 24/7 security stand out front, however, is gone. And don't expect to actually meet the landlord (or Dante): The mayor will not be interviewing aspiring tenants, a spokesperson said.